Connect, Empower, Inspire
Policy Center for the New South (PCNS) holds the Atlantic Dialogues (AD) conference every year, which is a high-level conference that has become a tradition since its launch in 2012. This annual conference convenes influential public and private sector leaders from around the Atlantic Basin for open, informal discussions on cross-regional issues and also encourages intergenerational dialogue through its Atlantic Dialogues Emerging Leaders program (ADEL).

Asserting an Atlantic vision and filling in the generational and perception gaps can only be reinforced when the younger generation of leaders are given a seat at the table, to challenge the established perspectives and forward the conversations. To this end, the ADEL program fosters a unique network across generations, continents, and cultures, aimed at connecting, empowering and inspiring rising leaders and professionals and stimulating intergenerational dialogue within the conference, and beyond.
Read more
Connect. Every year, the Atlantic Dialogues Emerging Leaders Program brings together 40 to 50 young leaders, aged 25 to 35, from around the Atlantic basin and Africa, who have demonstrated leadership and initiative in their fields and who aim to shape the regional and global agenda in politics, finance, business, civil society, academia and the media. These rising leaders have displayed leadership capabilities, and have a strong sense of commitment to social, economic, and development issues facing their communities in particular and the world in general.

Empower. This yearly program is held two days prior to the Atlantic Dialogues conference, and is a tailor-made policy immersion program that consists of structured group conversations with decision and opinion makers on key Atlantic development and cooperation issues, as well as informal meetings with innovative community leaders and think tank representatives. The program also holds aims to contribute to the personal and professional leadership journey of the Emerging Leaders through empowerment. The ADEL program exposes its participants to insights from established leaders through thought-provoking and reflective sessions. With innovative workshops and visits, the program enables participants to further develop leadership, design thinking, and collective intelligence skills needed to thrive in today's complex policy and business realms.

Inspire. By gathering a diverse group of young leaders, each with a different story and experience, the PCNS hopes to provide the backdrop for cross-sectoral collaborations and synergies, and to be a vector for inspiration and new ideas. The aim of this program is to challenge the cohort with new ideas and perspectives and provide them with tools they can take away and use in their respective careers.

Intergenerational Dialogue. The ADELs join the Atlantic Dialogues Conference immediately after the program as full participants, and are presented with the unique opportunity to attend this high-level event, network with leading figures of the Atlantic Basin, speak in different sessions, and address the entire AD audience in the special final plenary session dedicated to that specific year's cohort. Through discussions and debates with other fellow young leaders as well as with established policy, business and civil society decision makers, the selected pace shapers get the chance to broaden their knowledge, sharpen their skills, and network with the other members of this growing community.

Community. After completing the ADEL program and attending the AD conference, the ADELs join an ever-growing, interconnected, and inclusive alumni community that now encompasses over 380 members across continents, regions, sectors and backgrounds, and connects present and future leaders of the Atlantic Basin.This community is diverse and dynamic, and is determined to bring about lasting social change, create impact and change narratives. Through the ADEL Alumni Community, the PCNS continues to support youth leadership and contributes to intergenerational dialogue beyond the program and conference. Through community engagement initiatives and by providing continued opportunities, it is now leveraging the community and helping its members do the same, strengthening ties and exponentiating impact.
Program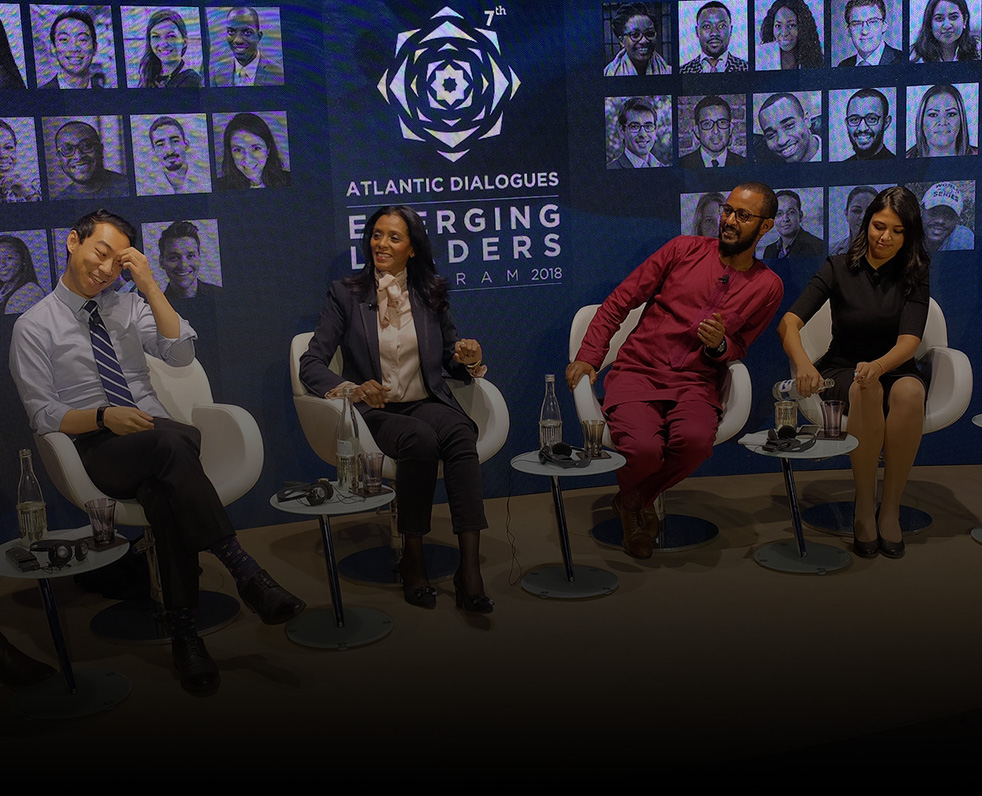 community