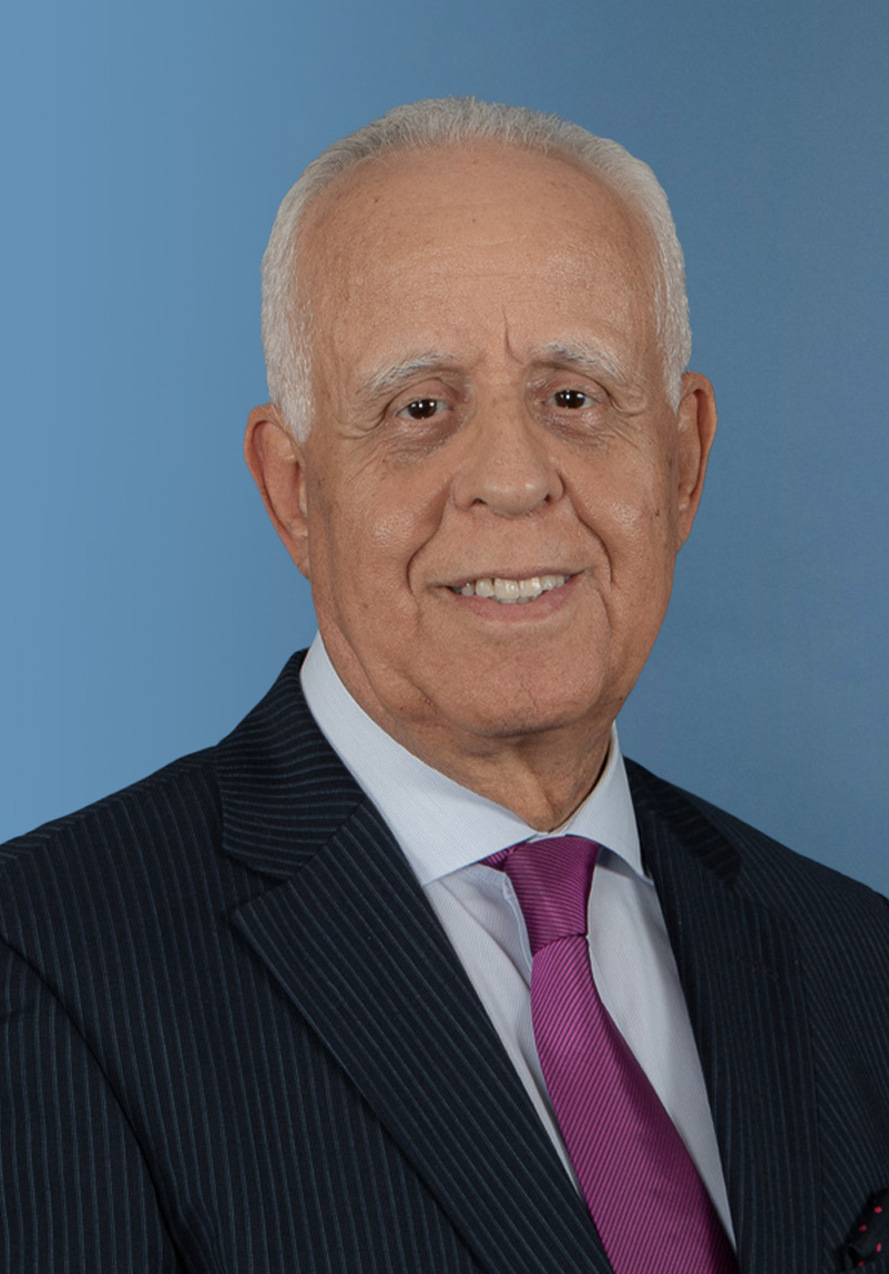 Mohammed Loulichki
Senior Fellow
Mohammed Loulichki is a Senior Fellow at the Policy Center for the New South and an Affiliate Professor at Mohammed VI Polytechnic University. He brings over 40 years of comprehensive experience in diplomacy, conflict resolution, and human rights. He has served in various roles including as a member and Deputy Head of the Moroccan delegation to the 3rd Conference on the Law of the Sea (1982-1990), Head of the Department of Legal Affairs and Treaties at the Ministry of Foreign Affairs (1988-1991), and General Director for Multilateral Affairs in the same ministry (2003-2006).
He also acted as Morocco's Ambassador to Hungary, Bosnia-Herzegovina, and Croatia (1995-1999), and was the Moroccan Government's Ambassador Coordinator with MINURSO (1999-2001). Furthermore, he served as Ambassador to the United Nations in Geneva (2006-2008) and New York (2001-2003 and 2008-2014), including a term as President of the Security Council in December 2012.
Mr. Loulichki has held pivotal roles in international organizations. He was President of the Counter-Terrorism Committee of the Security Council (2013), President of the Working Group on Peacekeeping Operations (2012), Vice-President of the Human Rights Council (2006), and Facilitator of the Universal Periodic Review for the said Council (2006 and 2010). He also presided over the National Committee overseeing nuclear matters (2003-2006).
Since 2021, he has led the editing and direction of the annual report 'The Atlantic Currents,' published by PCNS. A frequent contributor to PCNS research, he is also a recurring author in the HEC-PCNS Strategic Dialogues and the corresponding written works.
He holds degrees from Ecole Nationale d'Administration in Rabat, Mohamed V University in Rabat, and the Sorbonne in Paris.