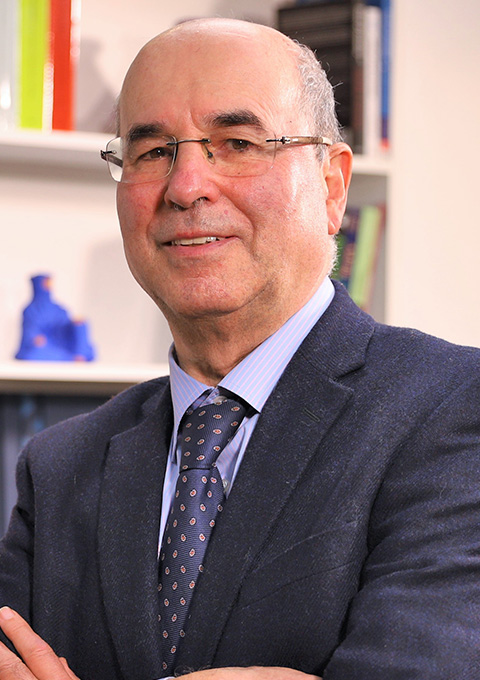 Larabi Jaïdi
Senior Fellow
Professor Larabi Jaïdi is Senior Fellow at the Policy Center for the New South, Member of its Editorial & Research Oversight Steering Committee, and Affiliate Professor at the Faculty of Governance, Economic and Social Sciences (FGSES) of the Mohammed VI Polytechnic University (UM6P). His research expertise centers around international economy, economic policies, international economic relations (with a particular focus on Europe and the Arab World), economy of regions, social development, international relations, and Mediterranean studies. Pr.  Jaïdi was also a member of the Special Commission on the Development Model of Morocco, a consultative body created in November 2019, with the mandate to formulate the guidelines for the new developmental model of the country.
He is a former Professor at the Mohamed V University in Rabat-Agdal as well as founding member of the Centre Marocain de Conjoncture and of the Groupement d'Etudes et de Recherches sur la Méditerrannée. Pr. Jaïdi previously served as Advisor to the Prime Minister (Morocco) and to the Minister of Economics and Finance (Morocco) and currently acts as independent expert to the Moroccan Competition Council and the Moroccan Authority against Corruption. He is a member of the Adderrahim Bouabid Foundation Board (Body of Research- Action on matters relating to State Reform).
Pr. Jaïdi has authored various publications relating to economics, social development and international economic relations. He has been directing and editing the collectively written annual report on African Economies, published by Policy Center for the New South, since 2019, and is a regular participant and contributor to the HEC-PCNS Strategic Dialogues and its corresponding written volumes.  His work has been featured in prestigious peer reviewed academic journals, including Revue d'Economie Financière (Volume n° 136), as well as contributions in world renowned think tanks, i.e. 'Towards EU-MENA Shared Prosperity' (Bruegel, 2017),  Jaïdi has also co-edited the book 'Le Partenariat Afrique-Europe en quête de sens' (Policy Center for the New South, 2018).