حديث الثلاثاء : توقعات تحلية مياه البحر في منطقة الشرق الأوسط وشمال أفريقيا
يخصص مركز السياسات من أجل الجنوب الجديد حلقة برنامجه الأسبوعي "حديث الثلاثاء" لمناقشة موضوع توقعات تحلية مياه البحر في منطقة الشرق الأوسط وشمال أفريقيا مع الدكتور جواد الخراز، المدير التنفيذي للمركز الإقليمي للطاقة المتجددة وكفاءة الطاقة.
يعد الماء العنصر الأساسي في الحياة بعد الهواء، بدون مياه لن تقوم للإنسان حضارة، ولن يستطيع زراعة الأرض، ولا حتى تشغيل المصانع. تشكل ندرة المياه تحديا للحياة وسبل العيش. في هذا السياق من بين 17 دولة في العالم التي تعاني من الإجهاد المائي والعجز عن سد حاجياتها التي تعتمد على الماء، 11 دولة تقع في الشرق الأوسط وشمال إفريقيا، هذا الوضع دفع بلدان المنطقة إلى اللجوء إلى تحلية مياه البحر لسد العجز المائي، في ظل زيادة عدد السكان، والجفاف الناتج عن ارتفاع درجة حرارة الأرض والتغير المناخي.
اليوم تحلية المياه تمثل أبرز الحلول التي لجأت إليها دول منطقة الشرق الأوسط وشمال إفريقيا لتأمين موارد مائية جديدة وكدى لمواجهة الجفاف وعدم كفاية المياه السطحية وحتى الجوفية لسكان المنطقة.
نعود خلال هاته الحلقة إلى مناقشة مفهوم تحلية مياه البحر، الأغراض أو الأولويات المستهدفة من استخدامها، التكلفة المادية، أهم المشاريع المنجزة في دول الشرق الاوسط وشمال افريقيا، وكدى العلاقة الترابطية والثلاثية بين التحلية الطاقات المتجددة و التطور التكنولوجي، أهم المشاريع المنجزة في المغرب، المحطات الحالية والقادمة، أهم المدن التي ستستفيد منها وأين ستوظف هذه المياه التي ستحلى، وأخيرا مستقبل الامن المائي في منطقة الشرق الاوسط وشمال افريقيا، أسئلة وغيرها نناقشها مع الدكتور جواد الخراز، المدير التنفيذي للمركز الإقليمي للطاقة المتجددة وكفاءة الطاقة.
Speakers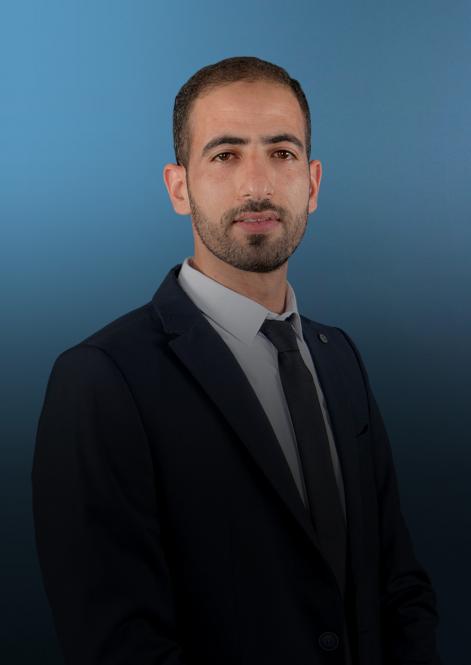 Redouan Najah
International Relations Specialist
Redouan Najah is an International Relations Specialist in the Strategic Monitoring and Analysis Unit of the Policy Center for the New South. His areas of research and publications focus on cyberspace, cyber defense, cybersecurity, Central African countries, and China in Africa. Redouan joined the Policy Center for the New South research team in 2019. He holds a master's degree in Geopolitics and International Relations from Cadi Ayaad University, Marrakech, and a bachelor's degree in Economics and Management, from the Polydisciplinary Faculty, Béni-Mellal. ...