Report Launch: World Bank MENA Economic Update, October 2021
This edition of the World Bank MENA Economic Update estimates that the Middle East and North Africa (MENA) region's economies, which contracted by 3.8% in 2020, will grow by 2.8% in 2021. Overall, the output cost of COVID-19 so far in MENA is almost $200 billion, a number estimated by comparing the region's forecast GDP level with a scenario where there was not any COVID. The report predicts that the economic recovery will be both tenuous and uneven, with per capita GDP, which is a more accurate measure of people's standard of living, increasing by only 1.1% in 2021 after declining an estimated 5.4% in 2020. The report estimates that 13 of 16 countries covered in the macroeconomic forecasts will have lower standards of living than prior to COVID. The region's recovery will also depend on a rapid and equitable rollout of vaccines, while for some countries additional growth risks are posed by ongoing political uncertainty. This edition looks specifically at how the region's ill-prepared health systems hampered the response to the pandemic. MENA was one of the only regions in the developing world where government expenditure as a share of GDP increased during the decade prior to the pandemic, rising from 16% to 18% between 2009 and 2019. This legacy of large public sectors and high public debt crowded out investments in public health, which weighed on the ability to respond to the health crisis. Going forward, countries will have to pay more attention to timely public health data and overcome a historic underinvestment in vital public health systems. The World Bank and the Policy Center are pleased to share the findings from this latest report, followed by an engaging conversation with a panel of World Bank and Policy Center experts.
Speakers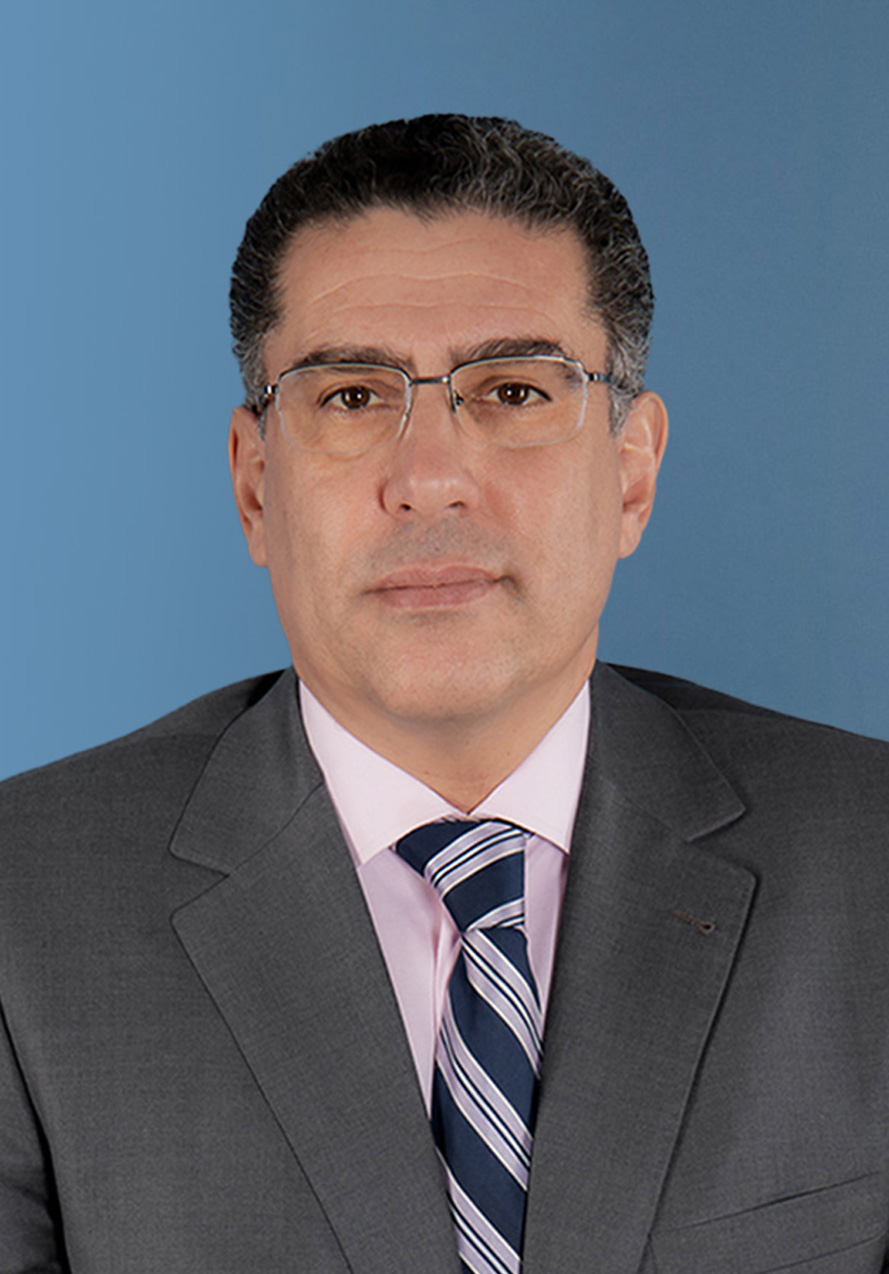 Karim El Aynaoui
Executive President
Karim El Aynaoui is Executive Vice-President of Mohammed VI Polytechnic University and Dean of its Humanities, Economics and Social Sciences Cluster. He is also Executive President of the Policy Center for the New South. Karim El Aynaoui is an economist. From 2005 to 2012, he worked at the Central Bank of Morocco where he held the position of Director of Economics, Statistics, and International Relations. At the Central Bank of Morocco, he was in charge of the Research Department and equally a member of the Governor's Cabinet. Previously, he worked for eight years at the World Bank as an Economist for its regional units of the Middle East and North Africa (MENA) as well as Africa. Karim El Aynaoui has published books and journal articles on macroeconomic issues in developin ...