AD 2021: The Biden Administration : Rebuilding Pathways with the Wider Atlantic
Since Joe Biden assumed the presidency of the United States in January 2021, the transatlantic relationship has experienced a surge of enthusiasm and political activity. Biden and his pick for secretary of state, Antony Blinken, are confirmed Atlanticists. They recognize that, despite Asia's rise, the United States and Europe are still the load-bearing pillars of any open and stable international system. In fact, The United States has expressed a strong desire to "crisis-proof" the transatlantic space for the future, particularly in the areas of defense, health security and multilateralism. It has also taken a number of measures to develop some sort of transatlantic green deal, including climate action, trade and climate diplomacy. This session will address the significant and fast-moving issues of concern on the transatlantic policy agenda, and their potential to generate new global common goods during Joe Biden's presidency. How can the Biden administration renew the transatlantic partnership which will lead to formulating a common strategy towards China, reimagining NATO and expanding the US-EU partnership? Will Biden's agenda threaten European strategic autonomy? What are the prospects for an inclusive Atlantic policy or Alliance that takes into account the wider Atlantic community? In light of the divisions pitting EU Member States against each other, has the EU actually managed to be perceived as a serious geopolitical actor by other power centers (in Africa, Asia and the Middle East)? Looking at the wider Atlantic, are there signs of closer transatlantic parliamentary cooperation between the European Parliament, the US Congress, the Latin American Parliament and the African Union Parliament? Moderator:Mohammed Loulichki, Senior Fellow, Policy Center for the New South Speakers: - Fernanda Magnotta, Senior Fellow, CEBRI - Ian Lesser, Vice President, Foreign Policy; Executive Director, German Marshall Fund (GMF) - Bruno Tertrais, Deputy Director, Fondation pour la recherche stratégique (FRS), France
Speakers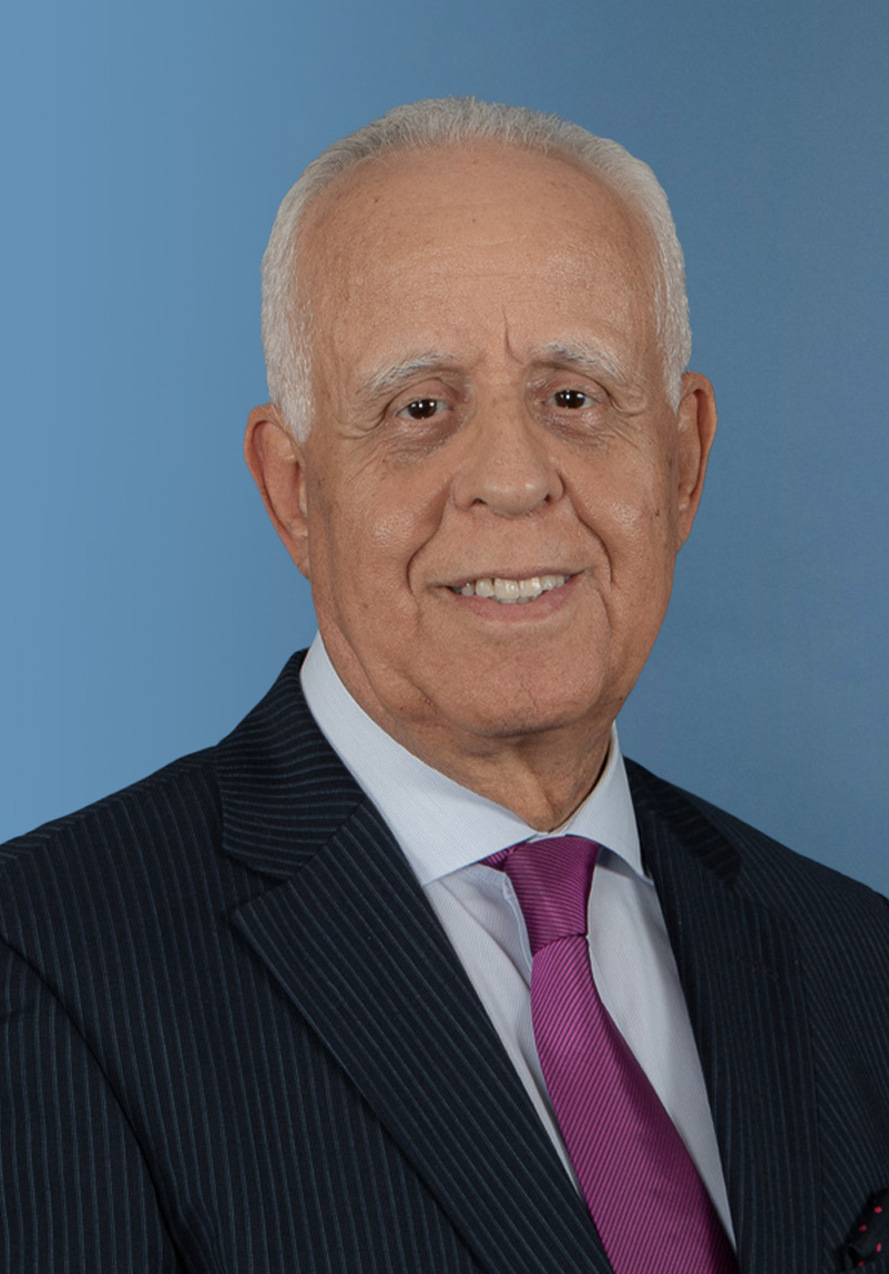 Mohammed Loulichki
Senior Fellow
Mr. Loulichki is a Senior Fellow at the Policy Center for the New South and Affiliate Professor at the Faculty of Governance, Economic and Social Sciences of the Mohammed VI Polytechnic University (UM6P), who focuses on Diplomacy, conflicts resolution and Human rights. He has an extensive experience of 40 years in diplomacy and legal affairs. He assumed inter alia the functions of Head of the Department of Legal Affairs and Treaties in the Ministry of Foreign Affairs. He was also Ambassador of Morocco in Hungary, Bosnia – Herzegovina and Croatia (1995-1999), Ambassador Coordinator of the Government of Morocco with MINURSO (1999 – 2001), Ambassador of Morocco to the United Nations in Geneva (2006-2008) and New York (2001-2003 and 2008-2014), as well as President of the Security ...
Ian Lesser
Vice President; Executive Director, Transatlantic Center, The German Marshall Fund of the United States, Brussels
Staff Expert Ian Lesser Vice President, Foreign Policy; Executive Director, Transatlantic Center Brussels Expertise: Policy, NATO / Mediterranean & Middle Eastern Affairs / North-South Relations / Terrorism / Proliferation / International Security & Geopolitics / Energy Related Topics: Security and Defense, European Union, Wider Atlantic, Mediterranean , Mediterranean Strategy Group, Turkey, Grexit, NATO, NATO and the Mediterranean, Understanding America Ian Lesser is vice president for Foreign Policy at The German Marshall Fund of the United States (GMF) and a member of GMF's executive team, managing programs across the organization. He also serves as executive director of the Transatlantic Center, the Brussels office of GMF, and leads GMF's work on the Mediterranean ...