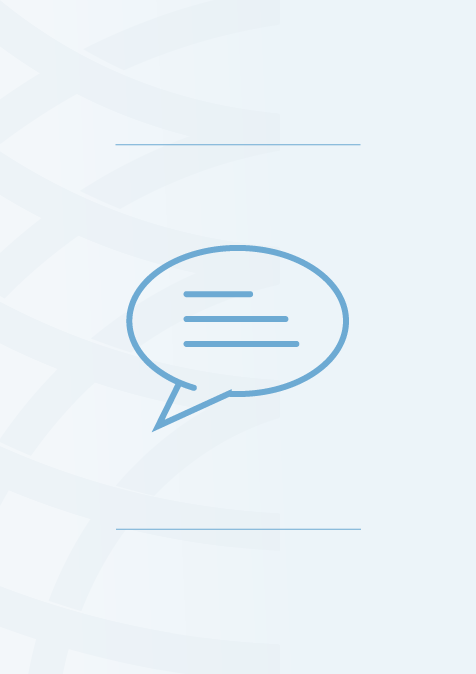 Partager Speech of H.E Olusegun Obasanjo at the African Think Tank Summit : "Think Tanks and Regional Integration: Strategies for Long-Term Impact"
Salutations
Thank you for the invitation to address the 2018 Africa Think Tank Summit  in this memorable city of Rabat. I thank in particular, the OCP Policy Center and the Think Tank and Civil Societies Program of the University of Pennsylvania for hosting the Summit with the theme "Deepening Expertise and Enhancing Sustainability: Insight into Contemporary Challenges Facing African Think Tanks".
Rabat, Morocco has been the sprouting ground of numerous agenda-setting instruments for regional integration dating back several decades.  Narrating it from recent times, about five years ago, the city hosted the 4th World Congress of UCLG from 1st to 4th of October 2013 with the theme: "Imagine Society, Build Democracy". It also hosted within the same period, the 2nd World Summit of Local and Regional Leaders. These postdate several other Summits of the 1960s and the 1980s which made recommendations for sustaining democracy in Africa and building regional integration. Having visited Rabat a number of times over the last 40 years or so, it is a personal delight to see the increasing beauty of the city and the warmth of its people.
I have been asked to speak on "Think Tanks and Regional Integration: Strategies for Long-Term Impact." I am sure you do not anticipate that I will venture into extensive definitions of "think tank" noting that my audience today is largely populated by members of well-respected think tanks. Regardless, to establish a common understanding, I take think tank in this address to be "a group or committee of experts that undertakes research or gives advice, especially to a government on issues that are contemporary and relevant for development."  The major thrusts of my address will be on the subject of regional integration and efforts of think-tanks within and outside Africa in fostering regional integration, highlighting challenges faced and proposing strategies for long-term impact. 
The number of think tanks in Africa has tremendously increased since the 1990s. These agents of what is normally referred to as Track Two diplomacy, are saddled with the responsibility of stimulating evidence-based policy debates and policy formulation. They have played an effective role in Africa's development and will continue to remain an integral component in the quest for sustainable development. As policy entrepreneurs, think tanks have contributed to positive transformation of nations. It is remarkable that our think tanks have moved from simply conducting research whose reports pick up dust on shelves to actively engaging civil societies and governments in the implementation of their research findings. 
Regional Integration in Africa
Excellencies, Distinguished Ladies and Gentlemen
From the era of independence, African leaders recognised that the concept of regional integration would be essential to national and regional development. Regional integration has been the target of African countries since many realised that it will help Africa build regional value chains and thereby tap into global value chains. One of the first major blueprints for Africa's Integration was the Lagos Plan of Action, an initiative of the Organization of African Unity (OAU), now the African Union (AU), adopted by the heads of state in April 1980. This framework was the basis for the division of the continent into Regional Economic Communities (RECs) which will later constitute the African Economic Community (AEC). The Lagos framework was given further momentum by the Abuja Treaty which came into force in 1994. According to the Abuja Treaty, the African Economic Community (AEC) would be in place by 2028 and it is expected that the AEC would create a common African market, harmonise monetary, financial and fiscal policies. 
Several Regional Economic Communities have made progress in accelerating the regional integration agenda, although there is still much work to be done. The Common Market for Eastern and Southern Africa (COMESA), East African Community (EAC), Economic Community of West African States (ECOWAS) and Southern African Development Community (SADC) have set up Free Trade Areas. Some of these RECs have also initiated Customs Union to increase cross-border investments, enlarge market and minimise customs clearance procedures for intra-regional movement of goods. In West Africa, there is an increasing relationship between the Economic Community of West African States and West African Economic and Monetary Union (UEMOA) leading to a joint plan of action on key thematic areas such as Trade Facilitation, Transport, Agriculture, Regional Infrastructure and Cross-Border Management. Some of these Regional Economic Communities have been identified as building blocks to achieve the goal of the "United States of Africa". These experts from the various RECs meet regularly to lay the foundation for Africa's development. 
Also, the establishment of the Continental Free Trade Area (CFTA) is a major milestone in the march for African integration. This process will culminate in the achievement of the African Economic Community. The CFTA will facilitate intra-African trade, foster regional value chains and ensure competitiveness and innovation and thereby contribute to Africa's progress and development. Although some of the continent's regional economic communities (RECs) have made impressive headway in certain areas of regional integration, there remain areas in which progress has been limited. The cost of trading across borders within Africa is still high and most times higher than the cost of trading with countries outside the continent. The region's international infrastructure networks still have missing links and flight connectivity is centred on a limited number of continental hubs, making it expensive to travel between African countries. Also, there is no official mechanism to measure Africa's regional integration and the policies that have proved effective in driving the regional agenda. I am happy that Africa has moved quite well in the CFTA agenda following the March 2018 Summit in Kigali, Rwanda.
While many have blamed colonialism for Africa's challenges, the policies adopted by postcolonial leaders have being a deterrent to the integration of the region. Many post-colonial leaders have substituted locally-produced goods for foreign imports and for the preservation of foreign exchange. Many member states are still experiencing political instability, insufficient financial resources, policy summersaults of Central Banks, corruption, inadequate human resources to implement regional integration programmes and poor implementation of protocols. Despite the successes of RECs, I still believe they have a long way to go in the face of lack of adherence to the African Economic Community objectives, divergent and unstable macroeconomic policies, low private sector activity, low levels of intra-regional trade and disparities in the rules and regulations of customs.  
The African Union's (AU) Agenda 2063 reiterates the role of integration when it captures it as "The Vision of the African Union is to become an integrated, prosperous and peaceful Africa, driven by its own citizens and representing a dynamic force in the global arena."  This vision will remain unattained if we do not facilitate the free movement of people for education and jobs; the free movement of professionals across Africa's borders; investment in regional infrastructure and many others. If Africa will live up to its vast potentials – in the form of mineral resources and energised human resources, Member States must be willing to foster integration and interaction among the citizenry of the region.
Roles of Think Tanks in Africa's Regional Integration Agenda 
Excellencies, Distinguished Ladies and Gentlemen
In recent times, think tanks have increased in number in the African region. This is indicative of great interest in the formulation of solutions tailored to solve Africa's problem. These policy entrepreneurs have played a vital role in the political and socio-economic life of the region as they seek to formulate and influence policies and establish platforms for government. In spite of the various challenges that think tanks face in the area of funding, African think tanks have featured prominently on the 2017 Global Go To Think Tank Index. This is evidence that Africa has some of the best think tanks in the world. They have continued to show donors how crucial they are to the development of the region. In Africa, regional integration is more likely to succeed if these agents of track two diplomacy are involved in integration processes. 
Think tanks have the skills to develop methodologies to guide Member States in regional integration and national planning frameworks. Also, the creation of Guidelines and toolkits by these policy entrepreneurs could promote standardised methods of measuring countries and RECs performances. African Think Tanks should be allowed to contribute analytically by identifying areas of convergence and divergence to avoid policy replication. Also, think tanks can monitor and evaluate progress of member states, RECs and other institutions in ensuring that corrective actions are taken to keep implementation on the right track. These agents have the capacity to provide veritable platforms for stakeholder engagement, dialogue and advocacy.
Towards Long-Term Impact
In overcoming the bottlenecks faced in integrating Africa, think tanks have a crucial role to play. Think tanks in the region must start focusing their research on prescriptive solutions to problems facing Member States and Regional Economic Communities (RECs). Our think tanks need to work closely with national governments and the civil society on regional integration agreements. In policy design, they must start to speak the language that the people understand so that their research is purposeful, and the findings and recommendations are relevant and appropriate for resolving developmental problems. Also, African think tanks must ensure independence, integrity and transparency. Some people see African think tanks as undercover agents for the promotion of special interests for governments and donors. We must let our activities dispel this myth.
African think tanks should collaborate with other think tanks outside the region and ensure that the quality of their research is top class in line with global standards. African institutions such as the African Union Commission, UN Economic Commission for Africa (UNECA), New Partnership for Africa's Development (NEPAD), African Development Bank (AfDB) and RECs should continue to involve credible think tanks in decision-making processes through provision of intelligence around policy design and implementation. 
Excellencies, Distinguished Ladies and Gentlemen
What else must think tanks do to exert long-lasting impact? Think tanks must work with civil society to advocate for democratic political systems, and respect for human rights. Instead of just policy design, think tanks must advocate for strong social infrastructure. We must ensure that African leaders know they will not achieve success at the regional level if they fail to do so at the domestic level. If Africa's Vision 2063 is to be achieved, think tanks are indispensable.
Evolving policies for infrastructure in support of regional integration and poverty reduction should be another area of priority for think tanks. The development of infrastructure and services is crucial for promoting and sustaining regional economic development, trade and investment and as such plays an important role in improving the quality of life of the people. We should focus on a strategic framework for advancing the promotion of socioeconomic development and furthering regional integration agenda through the implementation of coordinated, integrated, efficient, seamless and cost-effective trans-boundary infrastructure networks in the key sectors of agriculture, energy, transport, tourism, information and communication technology (ICT), and water.
Think thanks should enquire into implementing measures within the community that would prohibit unfair business practices and promote competition. Towards this end, there should be established an effective system of cooperation in the area of consumer protection laws. Think thanks should continue to organise forums such as this Summit to act as a platform for sharing information, experience, and expertise and to monitor the implementation of policies on integration which have emerged as a result of advisories from African think tanks.
The quality of regional integration will depend on the quality of the national building blocks hence much work needs to be done at national level by think tanks to provide evidence-based advisories to enhance transparency, accountability and implementation of both national policies and regional agreements. 
Think tanks can only carry out the above tasks and formulate well-meaning policies if they have the essential internal capacities and resources.  At the first Africa Think Tank Summit in 2014 in South Africa, Dr. Frannie Leautier, the then Director of the African Capacity Building Foundation (ACBF) reported that 30 percent of Africa's think tanks may close within five to seven years. It is estimated that about 60 percent of think tanks in Africa are highly vulnerable, with high risk of disappearing, given unstable funding, staff turnover and brain drain. These debilitating factors to growth of African think tanks need to be urgently addressed.
Funding is one of the biggest challenges faced by African think tanks. Funding is often uncertain, irregular, insufficient, and unequally distributed in the think tank space worsened by the fact that African think tanks are overly dependent on international funding. Government of African countries often understate the importance of think tanks, both public and private and hence given them minimal funding attention. The sooner Africa comes to the realisation that think tanks are indispensable and provide funding for credible think tanks, the better for the continent. 
Due to inadequate funding, competition between countries and between think tanks and governments officials in securing international financial resources, as well as the limited involvement of the private sector, the worth of think thanks in Africa is being undermined. Think tanks should strengthen their strategic partnerships and seek long-term contracts in order to anticipate revenue streams for subsequent years. While staying true to their missions, think tanks should strive for a better understanding of evolving philanthropy in the think tank space and seek collaborations that attract the private sector. 
Another challenge faced by think tanks is lack of independence and autonomy. African think tanks are facing a myriad of challenges to their independence. Government and political opposition often look for means to influence think thanks when it comes to policy making. They end up not implementing those policies which do not represent their interest. Hence a challenge to think tank independence is the risk of hijack by government agencies or the political opposition. This risk is particularly high in African countries with democratically unstable, sit-tight leaders where think tanks are often offered positions or contracts by public officials or the opposition to dance to their tune. 
Think tanks also face the risk of becoming agents for the promotion of special interests of specific donors aiming to advance their policy agenda particularly when think tanks do not have a clear independence and compliance policy. Think tanks should actively assert their independence while producing quality work to achieve high impact with policymakers and the public. Think tanks should make it clear that their conscience cannot be bought, that they are facts-driven, bold and consistent in seeking to make a difference with their policies. 
The quality of outputs from some Africa think tanks is sometimes below global standards.  This is usually a consequence of limited quantity and quality of well-trained scholars, communication and development professionals, and think tank leaders and administrators. Think tanks should develop coaching and training programmes to retain and engage a network of highly-skilled scholars and train the next generation of leaders. The primary focus of this capacity-building opportunities should be to sustain high standards of data-driven, fact-based, and replicable research, resulting in innovative solutions. 
Conclusion
Excellencies, Distinguished Ladies and Gentlemen
In this address, I highlighted the roles of African think tanks in providing evidence-based advisories on issues relating to regional integration. Funding, human-resource capacity deficit, low credibility of data upon which recommendations are based, corruption and suspicion of impartiality are some of the challenges impeding success and sustainability of African think tanks. 
In 1988, I founded the Africa Leadership Forum (ALF)- a think tank and capacity development outfit with primary focus of being part of efforts to improve the quality of leadership in Africa and raise the next generation of leaders. ALF has a long string of successes. In 2007, I also set up the Centre for Human Security and Dialogue (CHSD) as the intellectual arm of the Olusegun Obasanjo Presidential Library in Abeokuta, Nigeria. CHSD has achieved tremendous success as a think tank and training ground for young leaders. The Centre provides a base for theoretical, qualitative and quantitative analyses to unravel causal relationships and interdependencies which link or activate security threats in the cultural context of Africa. These threats are multifaceted and multidimensional as human security is starting to take into account a range of evolving threats including illiteracy, poverty, food insecurity, international terrorism, drug trafficking, money laundering, illegal arms dealing, institutional corruption, organised crime, disease and environmental degradation. The Centre proceeds from such analyses to make recommendations for action at the community, national, regional and global levels. In the spirit of partnership among African think tanks, I will be pleased to stimulate discussions between think tanks present here today and who share our vision and mission with the Centre for Human Security and Dialogue (CHSD) of the Olusegun Obasanjo Presidential Library.
Today, democracy is thriving and evolving on the continent. Governments are now more receptive to opinions, ideas, and independent research outcome of indigenous think tanks as well as scrutinising foreign ones. However, the role of policy makers in utilising independent research is as important as the work itself. 
In closing, I wish to stress that think tanks should build trust by ensuring a high level of integrity, credibility, transparency, independence, and quality of their work. As stated ealier, there is need to eliminate the obstacles that pose threat to sustainability of think tanks in Africa in order to enable them come up with long-lasting policies that will ensure sustainable regional integration. I am confident that if this is done, Africa will come out of the backwaters it has found itself and move to greater heights. 
Again, thank you for inviting me to give this keynote address. I wish you all every success at the Summit.