حديث الثلاثاء : العلاقات اليابانية الافريقية: أية رهانات في ظل القمة الثامنة لمؤتمر - تيكاد 2022
يخصص مركز السياسات من أجل الجنوب الجديد حلقة برنامجه الأسبوعي "حديث الثلاثاء" لمناقشة العلاقات الافريقية اليابانية في ضوء القمة الثامنة "تيكاد 2022" التي ستنعقد في تونس نهاية هذا الشهر مع عبد الله ساعف، باحث بارز بمركز السياسات من أجل الجنوب الجديد.
جاء اهتمام اليابان بأفريقيا في مطلع التسعينيات، في ظل انهماك دولي بتداعيات سقوط الاتحاد السوفييتي، ونهاية الحرب الباردة حيث بدأ بروز أفريقيا في سياسات اليابان الخارجية بشكل أكبر خصوصا بعد انعقاد اول مؤتمر عالمي حول أفريقيا سنة 1993 حمل عنوان مؤتمر طوكيو الدولي للتنمية الأفريقية "تيكاد" كمبادرة لتوجيه انتباه المجتمع الدولي مباشرة إلى أفريقيا.
نعود خلال هاته الحلقة إلى أهم محطات تطور العلاقات الافريقية اليابانية، وكدى ملامح السياسة الخارجية اليابانية تجاه دول منطقة المغرب الكبير، مع التركيز بالخصوص على أولويات العلاقات المغربية اليابانية، إضافة إلى أفق التعاون الياباني الافريقي في ضوء القمة الثامنة تيكاد، أسئلة وغيرها نناقشها مع عبد الله ساعف، باحث بارز بمركز السياسات من أجل الجنوب الجديد.  
يخصص مركز السياسات من أجل الجنوب الجديد حلقة برنامجه الأسبوعي "حديث الثلاثاء" لمناقشة العلاقات الافريقية اليابانية في ضوء القمة الثامنة "تيكاد 2022" التي ستنعقد في تونس نهاية هذا الشهر مع عبد الله ساعف، باحث بارز بمركز السياسات من أجل الجنوب الجديد.
جاء اهتمام اليابان بأفريقيا في مطلع التسعينيات، في ظل انهماك دولي بتداعيات سقوط الاتحاد السوفييتي، ونهاية الحرب الباردة حيث بدأ بروز أفريقيا في سياسات اليابان الخارجية بشكل أكبر خصوصا بعد انعقاد اول مؤتمر عالمي حول أفريقيا سنة 1993 حمل عنوان مؤتمر طوكيو الدولي للتنمية الأفريقية "تيكاد" كمبادرة لتوجيه انتباه المجتمع الدولي مباشرة إلى أفريقيا.
نعود خلال هاته الحلقة إلى أهم محطات تطور العلاقات الافريقية اليابانية، وكدى ملامح السياسة الخارجية اليابانية تجاه دول منطقة المغرب الكبير، مع التركيز بالخصوص على أولويات العلاقات المغربية اليابانية، إضافة إلى أفق التعاون الياباني الافريقي في ضوء القمة الثامنة تيكاد، أسئلة وغيرها نناقشها مع عبد الله ساعف، باحث بارز بمركز السياسات من أجل الجنوب الجديد
Speakers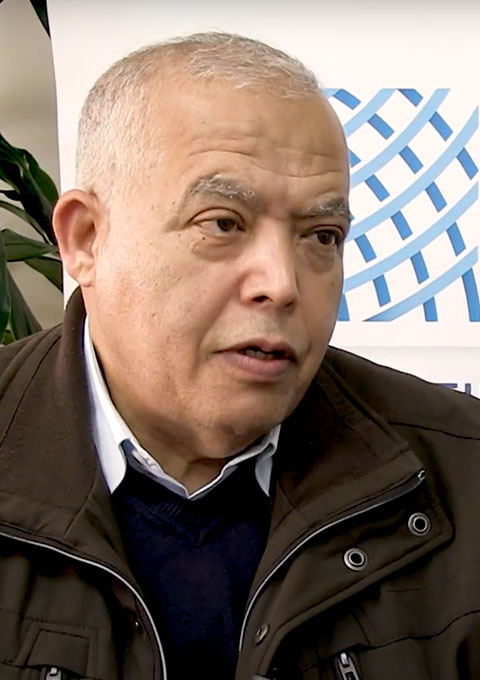 Abdallah Saaf
Senior Fellow
Professor Abdallah Saaf is Senior Fellow at the Policy Center for the New South, Affiliate Professor at the Faculty of Governance, Economic and Social Sciences (FGSES) of the Mohammed VI Polytechnic University (UM6P), Professor Emeritus of Political Science at Mohammed V University in Rabat, and Director of the Center for Studies in Social Sciences Research (CERSS), as well as founder of the Moroccan Association of Political Science. His research focuses on political science, international relations, policies and development strategies as well as public policies. Professor Saaf was a member of the commission in charge of revising the Constitution in July 2011, and member of the Scientific Committee at the Global Forum for Humans rights. Professor Saaf was formerly Minister of ...