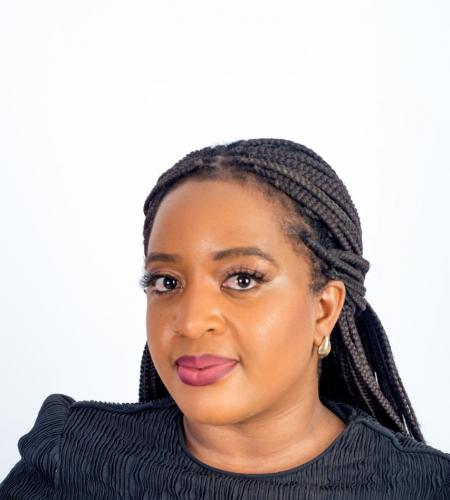 Katrina Amupolo
Business Development Coordinator, Swakopmund Community Skills Development Centre
Katrina Amupolo is the Business Development Coordinator for the Swakopmund Community Skills Development Centre. She has experience in empowering youth and women through entrepreneurship, skills training and mentorship.   Katrina founded the Empowering Erongo Young Women Project, a  project which offers job readiness training, mentorship and career guidance to unemployed  young women in the Erongo Region, Namibia.
In 2018 she worked on programs for young girls at the Girls Inc. of Long Island Affiliate in New York.  Katrina has previously worked on women empowerment projects such as the Old Mutual Women Micro-Business Project with
the Centre for Enterprise Development, the Aspire Namibia Women Project and the House of Women Summit.  Katrina is  currently working on Her Dreams  program for Namibian women entrepreneurs. Katrina is a 2019 Obama Africa Leader, an IREX Community Solutions Program Alumna and the Presidential Precinct Global leadership Forum Alumna. 
Katrina holds an Entrepreneurship Honours Degree from the Namibia University of Science and Technology and she is currently studying  for an MBA in Management Strategy at  the University of Namibia's Business School.