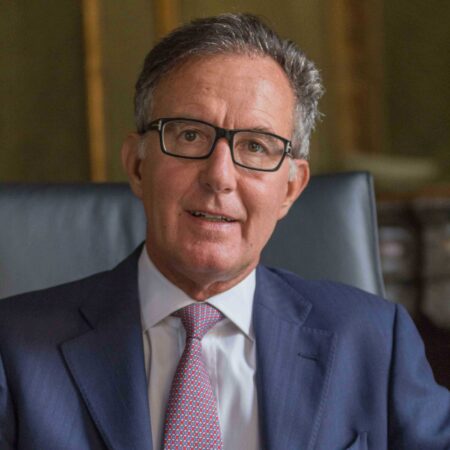 Paolo Magri
Executive Vice President and Director, Italian Institute for International Political Studies (ISPI)
This individual is not a direct affiliate of the Policy Center for the New South. They have contributed to one or more of our events, publications, or projects. Please contact the individual at their home institution.
Paolo Magri is Executive Vice President of the Italian Institute for International Political Studies (ISPI) and Professor of International Relations at Bocconi University.
He is member of the Strategic Committee of the Italian Ministry of Foreign Affairs and International Cooperation, member of the Europe Policy Group of the World Economic Forum (Davos) and member of the Board of Directors of the Italy-China Foundation. He is also member of the Scientific Committees of the Elcano Royal Institute, the Center of Excellence for Stability Police Units (CoESPU) and of the Military Center for Strategic Studies (Ce.Mi.S.S.).
He is a regular speaker, writer and commentator to diverse media outlet on global issues, US foreign policy, Iran and Middle East.
Previously, he served as Programme Director to the UN Secretariat in New York and, up to 2005, as Director of International Affairs at Bocconi University in Milan.