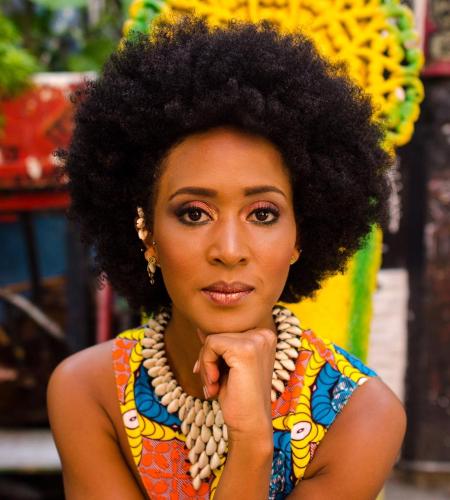 Edna Liliana Valencia Murillo
Edna Liliana Valencia is a proudly Afro-Colombian journalist. Reporter and news anchor for the international network France 24 that broadcasts in 180 countries around the world and in four languages. It is the sister channel of the renowned Radio France International station. There she directs and presents the program "Africa 7 days", the only news program in Spanish 100% dedicated to the African continent. 
She was the first Afro journalist to work at Noticias RCN, one of the television channels with the most audience in Colombia. There for four years she stood out for her reports on the diverse populations of the country and received four awards for her journalistic work. She was also awarded as the Afro-Colombian journalist of the year in 2015, recognition granted by the newspaper El Espectador and the Color de Colombia foundation. She was the first presenter from Latin America to present general news with her natural afro hair. That is why today it is considered a benchmark of identity for new generations and accompanies the work of groups of Afro women in Colombia, the Dominican Republic, Panama and Ecuador. 
As a social entrepreneur, she is the creator of the Live Your Afro Hair project, which promotes the empowerment and strengthening of identity of black women in various regions of the country. In association with Corferias, it organized for the first time in 2018, and for two consecutive years, the Afro aesthetics pavilion at the International Health and Beauty Fair of Colombia. She is an activist for the rights of the Afro population and against racism and discrimination. She is also a lecturer, Afro-influencer, and poet. She is currently working on the publication of his first book of poems, mostly inspired by Africa and the diaspora in Latin America.