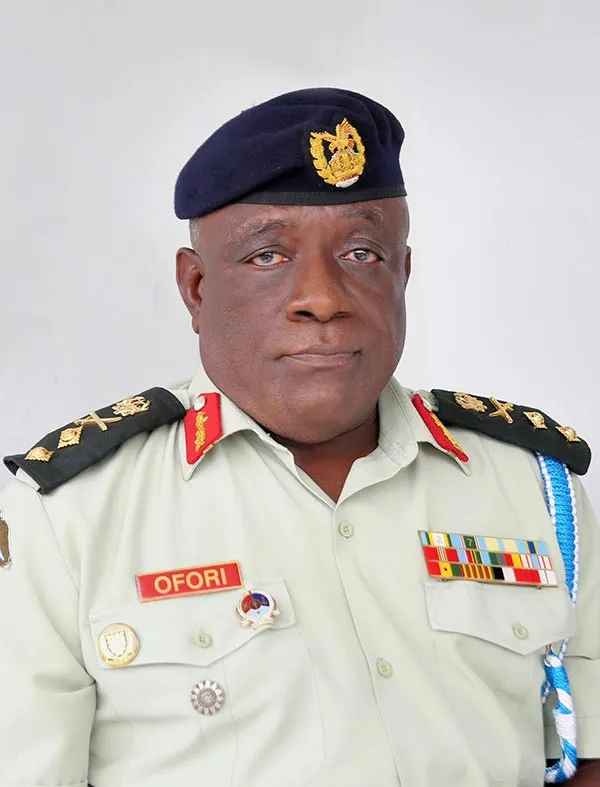 Major General Francis Ofori
Ghana
Commandant, Kofi Annan International Peacekeeping Training Centre, KAIPTC
This individual is not a direct affiliate of the Policy Center for the New South. They have contributed to one or more of our events, publications, or projects. Please contact the individual at their home institution.
Major General Francis Ofori is the Commandant of the Kofi Annan International Peacekeeping Training Centre (KAIPTC).
Maj Gen Francis Ofori was commissioned into the Engineer Corps of the Ghana Army in August 1985. He has successfully completed all his mandatory career progression courses. The courses include the Junior Command and Staff Course at the Command and Staff College, Jaji, Nigeria, Combat Team Commander's Course at Army Combat Training School (Ghana), Senior Command and Staff Course at the Ghana Armed Forces Command and Staff College and Comparative Command and Staff Course at the United States Army Command and General Staff College, Fort Leavenworth.
Gen Ofori also attended the German Army Engineer School, Munich, Germany, the United States Army Engineer School, Fort Leonard Wood and a graduate of the South African National Defence College (2012).
Other senior non-mandatory courses attended include; Disarmament, Demobilisation, and Reintegration (DDR) Course at the Kofi Annan International Peacekeeping Training Centre (KAIPTC-Ghana) 2005, Senior UN Mission Leader's Course, UN Peacekeeping Centre, New Delhi, India (2017), Conflict Analysis and Mediation Course, KAIPTC (Ghana), Apr 18 and Senior Strategic Leadership Programme at the UK Defence Academy, Jul 18.
His foreign operational deployments include Commanding Officer, UNIFIL GHANBATT 67, Combat Engineer Operations Staff Officer UNIFIL HQ Operations, all in South Lebanon, Commanding Officer MONUC GHANBATT 9, DR Congo, Military Observer with UN Iraq Kuwait Observer Mission (UNIKOM) and Chief J2, UN/AU Mission in Darfur, Sudan (Sep 09 to Sep 10).
The Gen holds a Master's degree in International Affairs from Legon Centre for International Affairs and Diplomacy (LECIAD) and Bachelor of Science In Administration (Human Resource Option) from University of Ghana. He also has a Postgraduate Certificate in Public Administration from GIMPA.