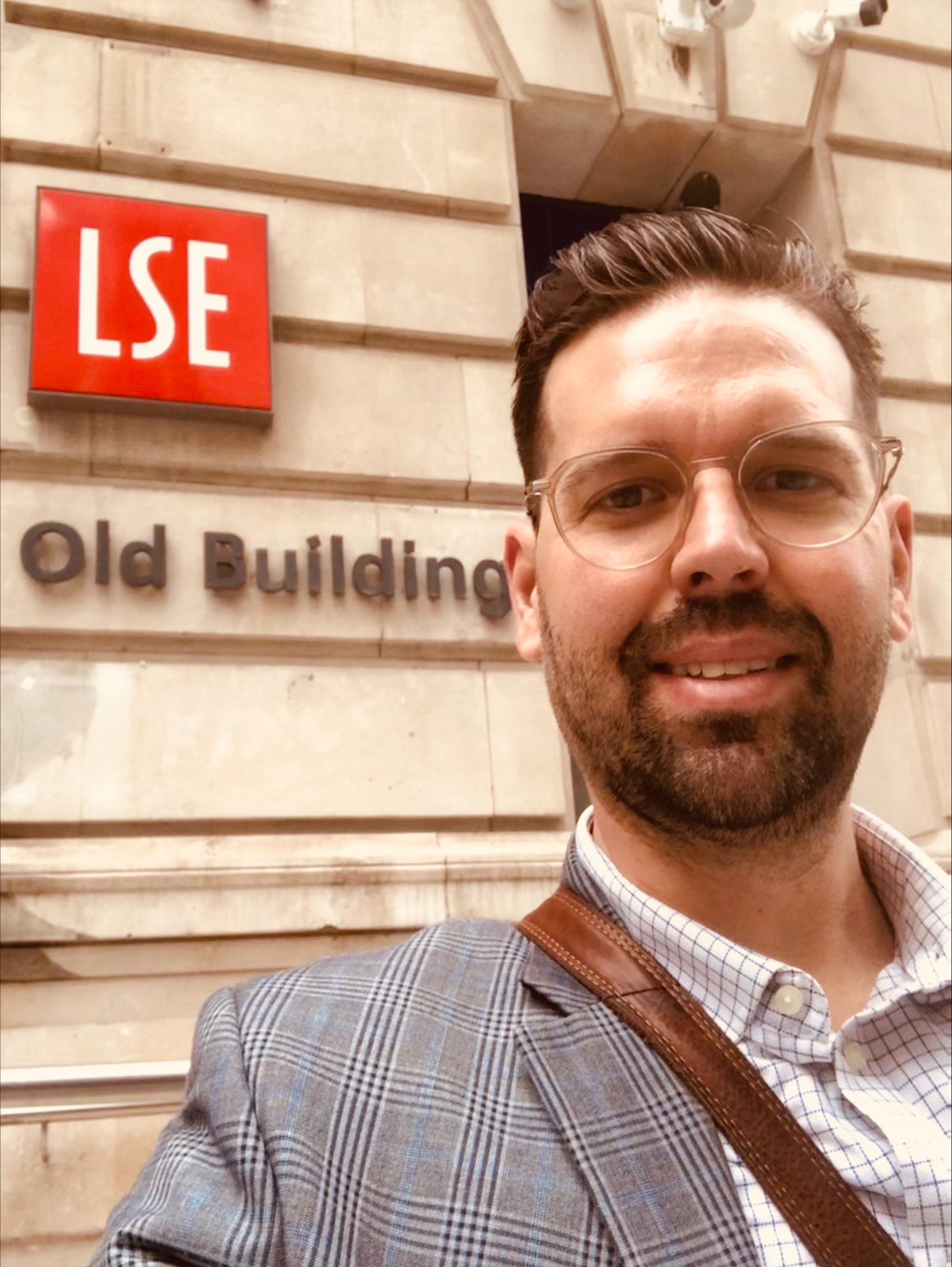 Leon Hartwell
USA
Senior Advisor for the Central and South Eastern European Programme (CSEEP) at IDEAS, London School of Economics
This individual is not a direct affiliate of the Policy Center for the New South. They have contributed to one or more of our events, publications, or projects. Please contact the individual at their home institution.
Dr. Leon Hartwell is the Senior Advisor for the Central and South Eastern European Programme (CSEEP) and a Sotirov Fellow at IDEAS, the London School of Economics, and a Non-Resident Senior Fellow at the Center for European Policy Analysis (CEPA) in Washington D.C.  His research interests include conflict resolution, genocide, transitional justice, diplomacy, and democracy.
Previously, Hartwell was CEPA's Acting Director of the Transatlantic Leadership Program and a Title VIII Fellow.  From 2012 to 2013, he was also the Senior Policy Advisor for Political and Development Cooperation at the Embassy of the Kingdom of the Netherlands in Zimbabwe, where his work included government and civil society engagement, political reporting, peace building projects, and supporting human rights defenders. Prior to that, he was a policy officer at the Netherlands Embassy in South Africa, where he conducted project management and analyzed domestic and regional issues, including elections, peace processes, and democracy.
In 2019, Hartwell completed a joint doctoral degree summa cum laude at Leipzig University (Germany) and Stellenbosch University (South Africa). His thesis analyzed the use of mediation in the resolution of armed conflicts. He also holds undergraduate and graduate degrees from the University of Pretoria, where from 2005 to 2009, he lectured in the Political Sciences Department on international relations and politics. In addition, Hartwell has also lectured at the Stockholm School of Economics in Riga and presented guest lectures at universities and institutions in the U.S., Japan, Australia, Latvia, South Africa, and Zimbabwe.
Hartwell has published extensively in professional journals and mainstream media ranging from the Negotiation Journal (Harvard-MIT-Tufts) to Balkan Insight. He speaks Afrikaans, English, Dutch, and Latvian, which he studied at the U.S. Foreign Service Institute.