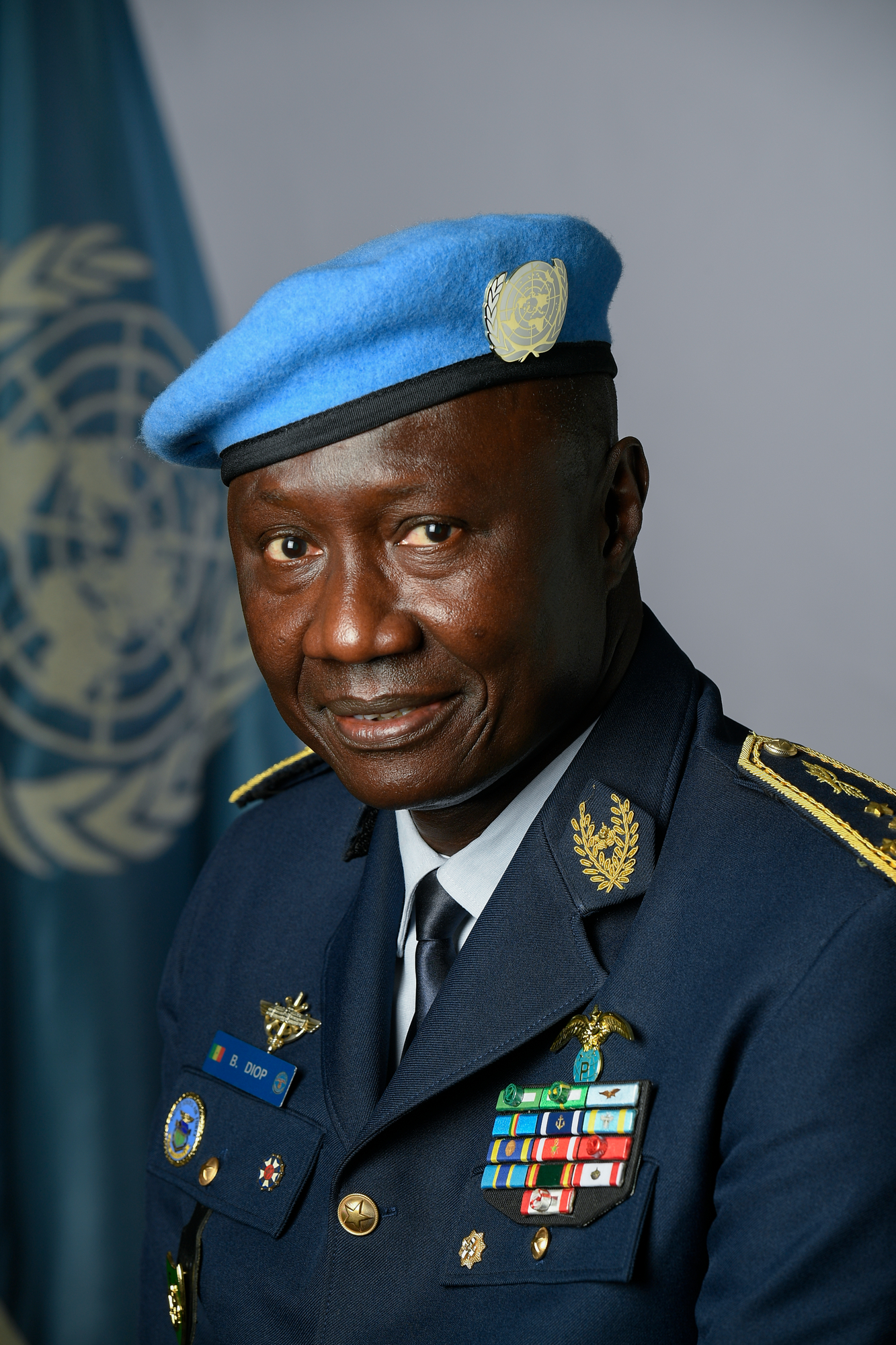 General Birame Diop
Military Adviser, Office of Military Affairs, Department of Peace Operations, United Nations
This individual is not a direct affiliate of the Policy Center for the New South. They have contributed to one or more of our events, publications, or projects. Please contact the individual at their home institution.
General Birame Diop was born in Thies, Senegal on 29th March 1961. After completing his Secondary Education, the General joined Senegal Airforce initially completing training at the Royal School of Marrakech, Morocco.
During his illustrious career, the General had held numerous key positions. Notably, he was appointed as Chief of the Airforce on promotion to the rank of Brigadier General in January 2015. He remained the Chief of Staff of the Private Staff of the President of Senegal from November 2017 to December 2019. On his promotion to the rank of Lieutenant General in January 2020, he took over as the Chief of the General Staff of the Senegal Armed Forces. He was promoted to the rank of Airforce General in January 2021.
General Diop has a vast working experience as part of the International Bureaucratic Community. The General has remained as Deputy Chief Air operations in UN Mission in the Democratic Republic of Congo. As the Director of African Institute of the Security Sector he participated in numerous international meetings on SSR in Africa, gender mainstreaming and the role of civil society in promotion of an inclusive management of security challenges in Africa. Academically, the General has contributed immensely in developing strategies to combat human insecurity in Africa. The General Officer has worked extensively on Security Sector Reforms and has assisted many African countries in developing National Security Strategies.
Highly decorated, the General is recipient of many National and International awards including at the National level, the Commander of the National Order of Loin, Commander of the Order of Merit and Honour of Military Aeronautics. Internationally the General has been awarded with Officer of the Legion of Honour of the French Republic and Grand Cross of Aeronautical Merit of Spanish Army, Commander of Aeronautics of Spain and the Cross of Commander of Merit of the Republic of Austria.