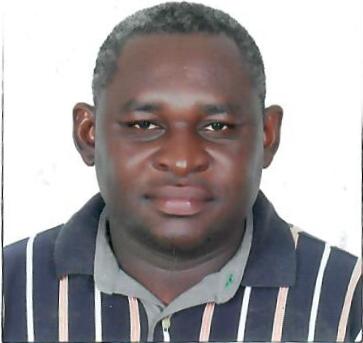 David Michael Terungwa
Nigeria
Founder, Global Initiative for Food Security and Ecosystem Preservation
This individual is not a direct affiliate of the Policy Center for the New South. They have contributed to one or more of our events, publications, or projects. Please contact the individual at their home institution.
Michael Terungwa David is an Atlantic Dialogues Emerging leader and the founder GIFSEP- Global Initiative for Food Security and Ecosystem Preservation based in Nigeria. He is the Africa Regional Coordinator for Citizens Climate International and also an Executive Board member of NGO Committee on Sustainable Development- NY.
David is a PhD candidate in Environmental Management, a Master's degree in Environmental Planning and Projection, a degree in Agricultural Engineering with a specialization in Soil and Water Management and a post graduate certificate in Renewable energy. David is the author of a book: Understanding Climate Change- A guide for Secondary Schools in Nigeria. His notable initiatives include: Trees and Gardens for all, School for Internally Displaced Persons Camps #Solar4IDPCamps, Solar for schools and the development of Community Climate Risk Registers.
David Michael believes in helping people, young and old to help themselves, empowering them to build Climate resilience, food security and attain the Sustainable Development Goals. 
David Personal mantra: Thou shall not Pollute the Earth