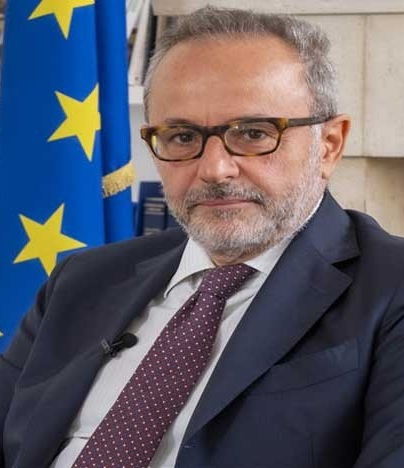 Armando Barucco
Ambassador of Italy to Morocco
This individual is not a direct affiliate of the Policy Center for the New South. They have contributed to one or more of our events, publications, or projects. Please contact the individual at their home institution.
H.E. Armando Barucco is the Italian Ambassador to the Kingdom of Morocco and the Islamic Republic of Mauritania. From March 2015 to February 2021, Ambassador Barucco served as Director of the Policy Planning Unit at the Italian Ministry of Foreign Affairs and International Cooperation. A previous Ambassador of Italy to Sudan from November 2011 to February 2015. During his tenure he dealt successfully with  several human rights case; from 2013 he was also in charge of the first EU cooperation programme managed by Italy (rehabilitation of the healthcare system in eastern Sudan). From 2007 to 2011, Ambassador Barucco worked as "Antici" Counselor at the Permanent Representation of Italy to the EU, and was entrusted with general coordination, preparation of European  Councils, and of institutional affairs including the implementation of the Lisbon Treaty and the establishment of the EEAS. Other previous appointments: Consul General of Italy in Mumbai, India (2002-03); Permanent Representation of Italy to the European Union (2000-02); Embassy of Italy in Kuala Lumpur, Malaysia, as Deputy Head of Mission (1996-2000); Directorate General for the European Union (three times: 1991-92; 1993-96; 2003-06); deputy Head of the Italian Diplomatic Delegation in Somalia during the civil war and the Unitaf/Unosom operation (1992-93).
He holds a Masters in Law (University La Sapienza - Rome), a Diplome of Higher European Studies (College of Europe - Bruges), and studied and researched at the University Gregoriana in Rome at the Institute for the Studies of Religions and Cultures.
He is a Fellow of the Weaherhead Centre for International Affairs at Harvard University (2006-07)